Migadget.id – Xiaomi mengeluarkan tas selempang pria yang simpel dan tahan air. Tas ini mempunyai desain kekinian. Nama tas selempang Xiaomi ini Xiaomi Sports Fanny Pack.
Tas Xiaomi yang model selempang dulu bentuknya vertikal. Sekarang model tas selempangnya horisontal dan lebih simpel.
Selain simpel, tas selempang ini juga punya banyak ruang penyimpanan. Bahkan, tas Xiaomi ini juga punya kantong tersembunyi di bagian belakang untuk penyimpanan kartu.
Yang lebih mengejutkan lagi, tas ini juga bisa dipakai untuk menyimpan botol sampai 500ml. Di samping itu, tas ini juga waterproof dan aman dari hujan.
Bagian resleting sudah YKK custom dan waterproof juga. Berat tas cuma 290 gram, dimensi 380 x 160 x 60 mm, dan volume tas 2,25 L.
Spesifikasi Xiaomi Sports Fanny Pack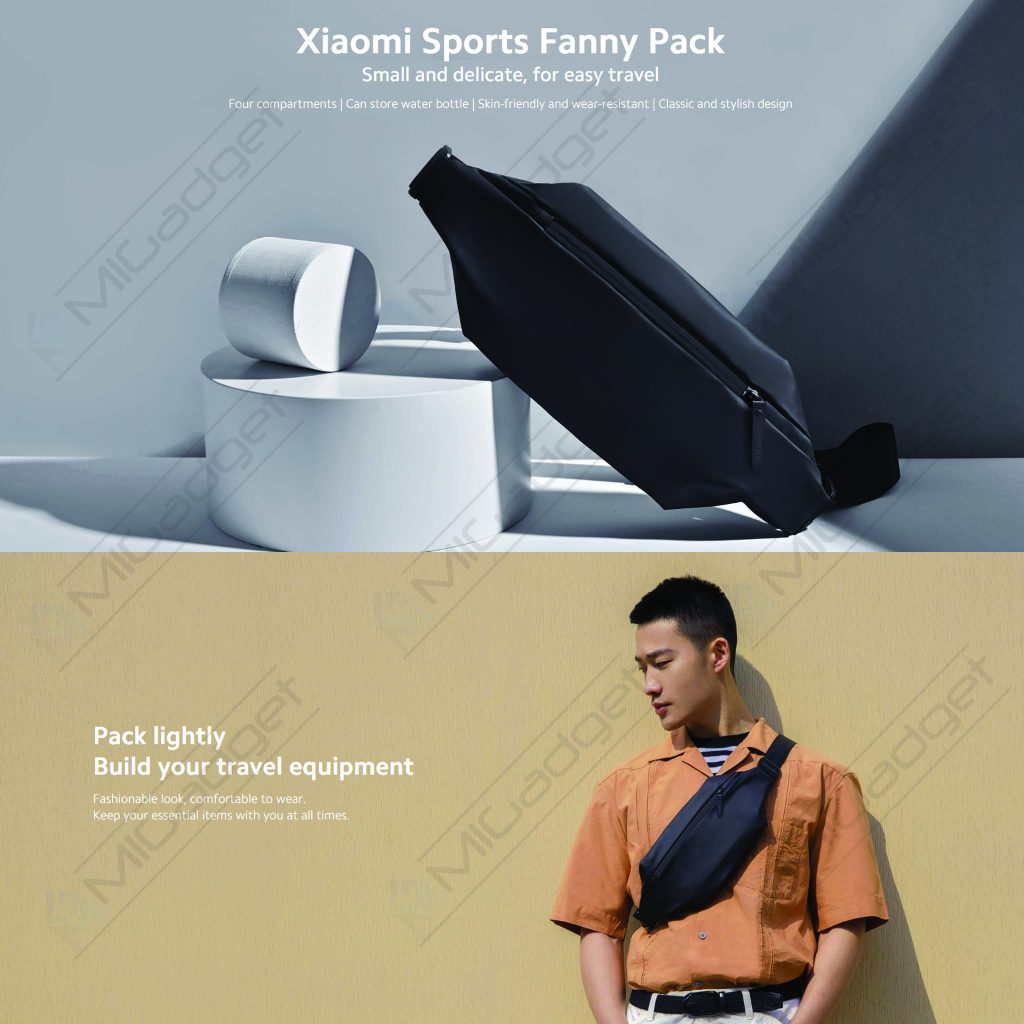 Xiaomi Sports Fanny Pack Tas Selempang Pria Wanita Sling Bag Tahan Air
Four compartments
Hidden back pocket
Can store water bottle up to 500ml
Skin-friendly and wear-resistant
Rear Waterproof Fabric
Safe from the rain
Classic and stylish design
YKK custom waterproof zipper
Nylon shoulder strap
Custom high-end buckles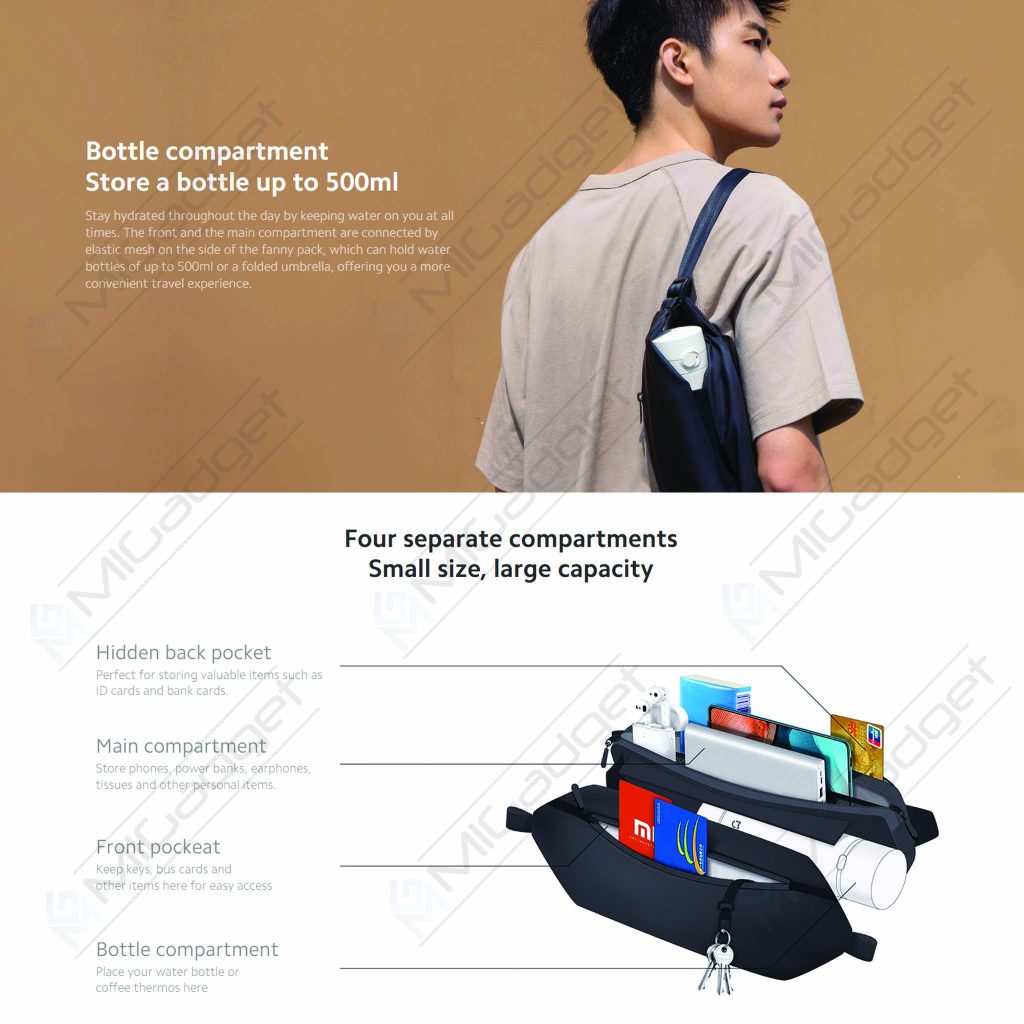 Specifications
Product name: Xiaomi Sports Fanny Pack
Color: Black
Material: Fabric-Artificial Leather + Fabric Lining-Fabric
Executive standard: QB/T 1333-2018
Weight: About 0.29kg
Dimensions: 380 x 160 x 60mm
Volume: About 2.25L
Product number: M1100214
Package Contents
Xiaomi Sports Fanny Pack × 1
Packaging bag × 1
Tag × 1
Desiccant × 1
Warranty paper x 1
Tempat Beli Tas Selempang Xiaomi
Kamu yang tertarik dengan tas selempang Xiaomi yang baru, bisa beli langsung di Mi Gadget Showroom.
Alamat Mi Gadget Showroom di Jalan Sigura-Gura 25C-D, Sumbersari, Kec. Lowokwaru, Kota Malang, Jawa Timur 65145.
Alternatif lainnya, kamu bisa chat admin Mi Gadget Showroom di nomor WhatsApp 087800066464.
Harga Tas Selempang Pria Xiaomi
Berapa harga tas selempang Xiaomi? Ternyata harga tas ini sangat terjangkau ya. Jika dibandingkan dengan tas selempang Eiger, tentu tidak berbeda jauh.
Ya benar, harga tas selempang ini Rp 249.000. Silakan langsung beli di toko Mi Gadget Showroom atau beli lewat admin.